Hi everyone,
I figured I would show you all the mod I have been working on, it has recently come to the point where I've released it to other PA players.
I plan to update it over the coming weeks and months, here is the link, a trailer video and a small description. I hope you like it!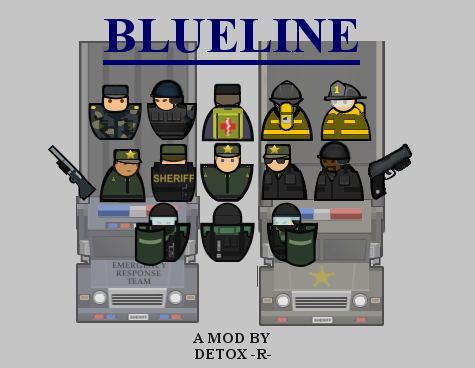 http://steamcommunity.com//sharedfiles/ ... =393096080
https://www.youtube.com/watch?v=uY8oXauTcSk
FEATURES -
Replaced the Guards with Deputies.
Prisoners are now known as Inmates.
Additional floors.... you now have carpets at your disposal!
Room size and required item changes, (EG - Smaller Cells, Kennels).
Many retextured items, people, inmate uniforms, walls and floors.
Female Warden and the Accountant has been replaced with a Secretary.
Maxsec has now been changed to the Segregation unit (AKA - Administrative Segregation).
UI changes.
PLANNED FEATURES -
Extra Grants,
More texture edits,
Additional gameplay changes,