I am very proud to announce my first complete mod:
Arrakis. Dune. Desert Planet. This mod is based on the novel "Dune" by Frank Herbert, with graphics inspired by the 1984 movie.
Here are some screenshots: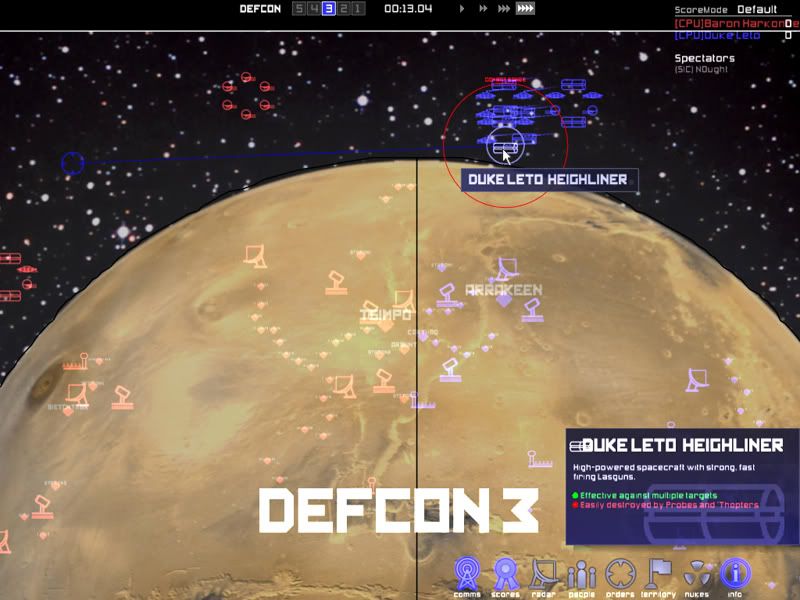 Notes:
*For two-player battles. Re-enact the bloody feud between House Atreides and House Harkonnen!
*Only 45 cities per side, based on the Frank Herbert's map of Arrakis. I still need to scale the city populations randomly, but this will do for now.
*Large map (alright, it's really an image of mars) allows for maximum strategic flexibility - send your ships around the planet, or straight across "the void" for some deep space combat.
*Fiery explosions for dramatic effect!
*New graphics for some units. New descriptions for all units.
*I haven't had a chance to play this mod with anyone, so please, play some online games and let me know what you think!
These screenshots don't even do this mod justice! Download "Battle for Arrakis" here (13.8MB) from my new fileserver:
http://www.orlafan.com/celticmeav/N0ught/Arrakis.zip
My other mods will be uploaded and available from this server soon! Stay tuned.