Right.... I'm now trying to live up to my reputation, so...
The Political Poll Of Doom, Justice & Gastronomically Challenged Frenchmen Now Officially Endorsed by Jelco
The most recent polls:
NI Independence
My Gender
Long Words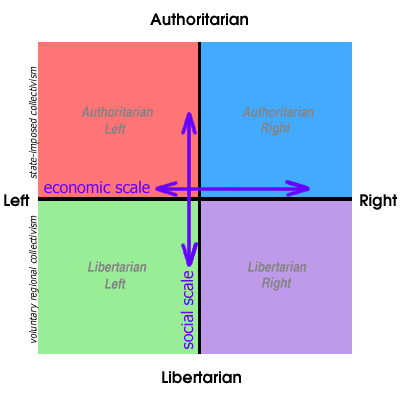 Here we have the basic results graph from the Political Compass. Where are you on it? If you haven't taken the Political Compass Test, click the icon below to go to the main site, then answer the poll.

Courtesy of Jelco:
Disclaimer: Percentages in the title of this topic are approximations and may change without notice. Care should be taken whilst dealing with these figures. For more up to date figures, please consult the main topic poll. Do not eat. Do not expose print-outs to naked flames.