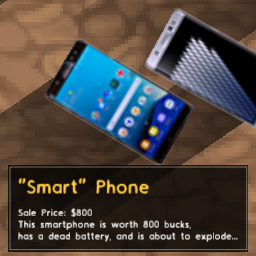 Smartphones, who doesn't want them? Well, your prisoners do, so sometimes they get one smuggled through the mail.
Unfortunately for them, some of the newest shiny smartphone models turn out to have faulty batteries and could explode...anytime!
Perhaps it was a set up and somebody from outside wanted to kill a prisoner on purpose.
Or perhaps it was just very bad luck to receive one of these faulty smartphones.
There is a 25% chance for a prisoner to get a smartphone from the mail, and there is a small chance that it will explode within 360~720 minutes.
If you find one (listen carefully for ringtones), you can seize it to make some profit.
Those things are expensive (800 bucks) and shouldn't be in their cell, right?
It's possible to Sell it for immediate cash, or send it to Exports with the Seize button.
Or, you can decide to just let them play with their explosive gadget for as long as it lasts, and then clean up the bloody mess afterwards.
Perhaps the prisoner wasn't one of your favourites anyway...
Smartphones will stay for a maximum of a few days, then they either vanish into thin air or explode if it was crappy.
Meanwhile they can settle Family and Recreation needs.
Changelog
V1.13
- After numerous reports of injured and dead people, the warden decided to order some SmartPhone Detectors: a wallmounted device which checks for SmartPhones every 300 minutes in a square range of 25 tiles. It should be placed in the centre of cellblocks and it will show currently seized and total seized SmartPhones statistics. This device will effectively make sure there will be no uncontrolled smartphone explosions. Only rigged phones placed by yourself will blow up. Detected smartphones will be seized and marked for export.
- Tweaked the battery explosion, it's less powerful now, but it can still kill people. No more objects will be flying around.
- Added smoke on phones with a broken battery.
V1.12
- Added 30 different OpenedMail letters when a smartphone spawns. Just to juice it up and have a story behind each phone.
V1.11
- Added the Rigged SmartPhone which you can place yourself. Requires some lawyer research before you can buy it. Rigged phones blow up within 10~60 minutes.
- Note that smartphones are smuggled into the prison regardless of the research status. Researching the smartphones only results in you being able to hand one over in person.
- SmartPhones with dead batteries look different.
- Added flashing battery indicator on a broken SmartPhone.
V1.10
- Added smartphone sprites
V1.0
- Initial release
Screenshots:
A happy prisoner: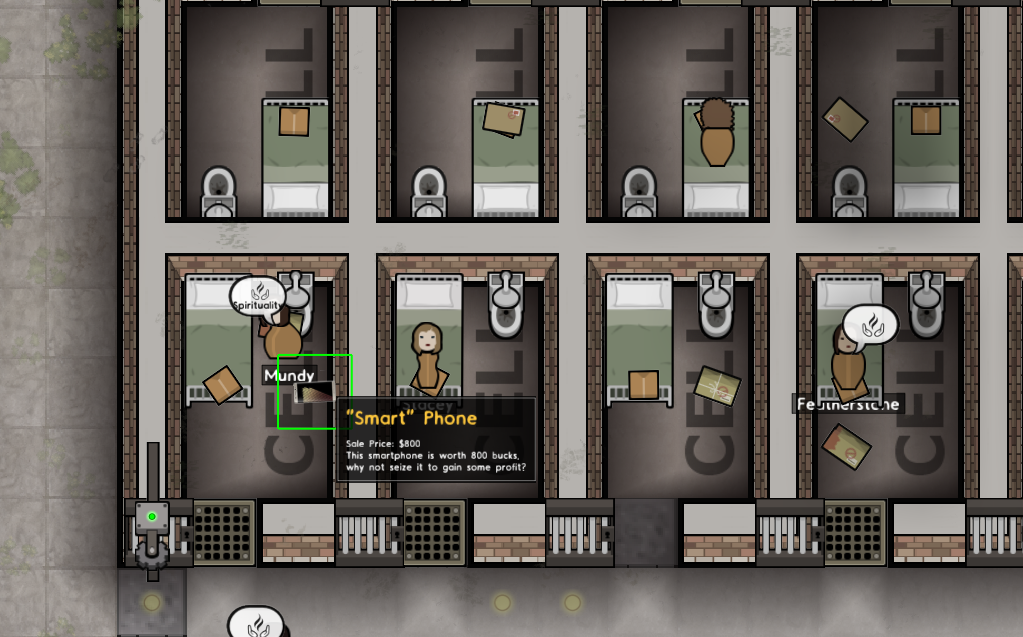 A less happy prisoner: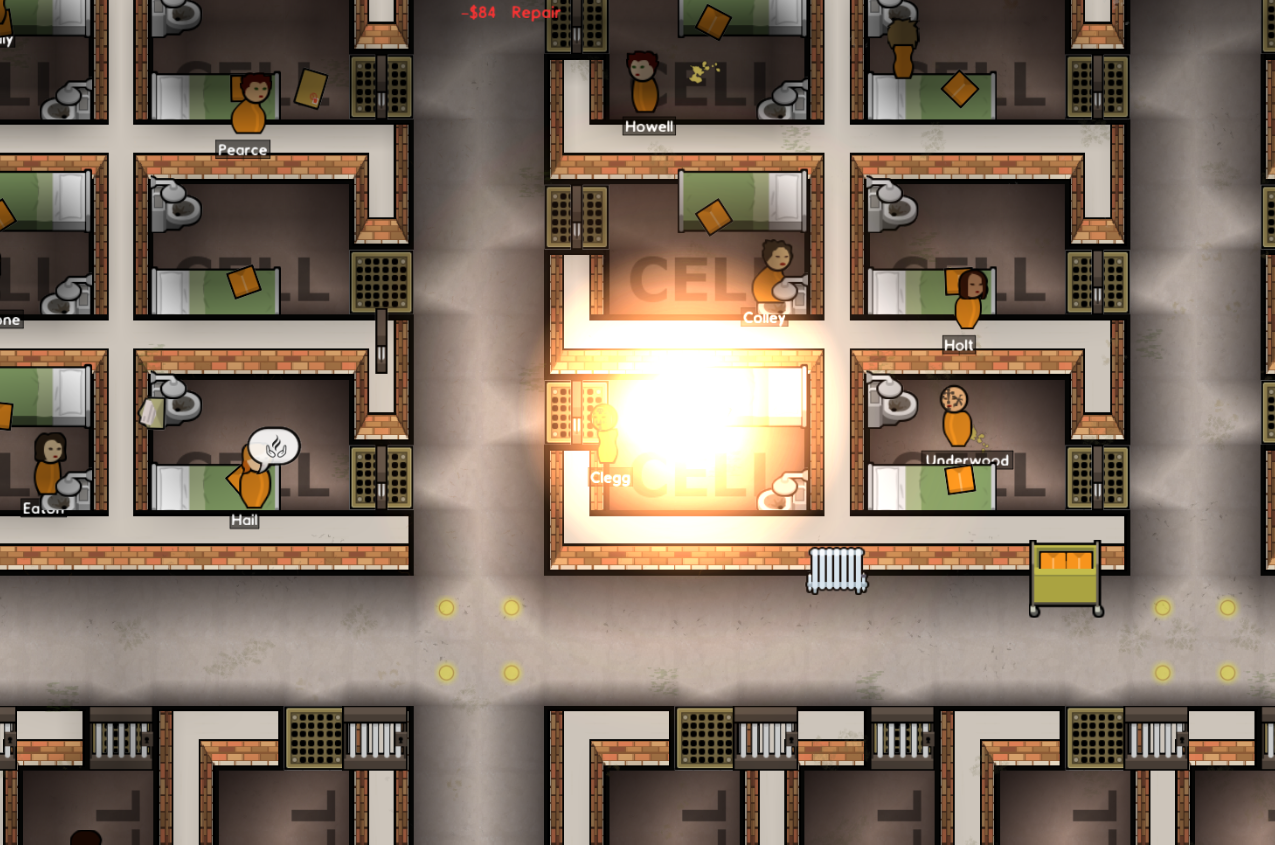 SmartPhone Detector (for lazy people):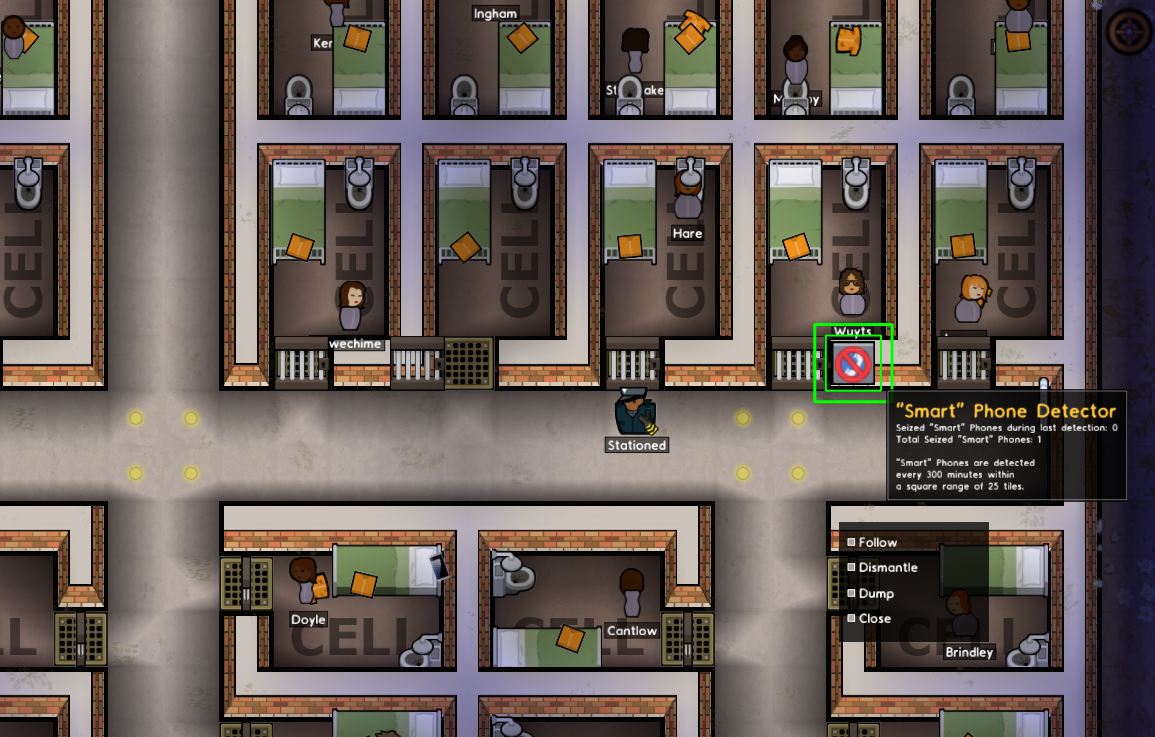 Current models: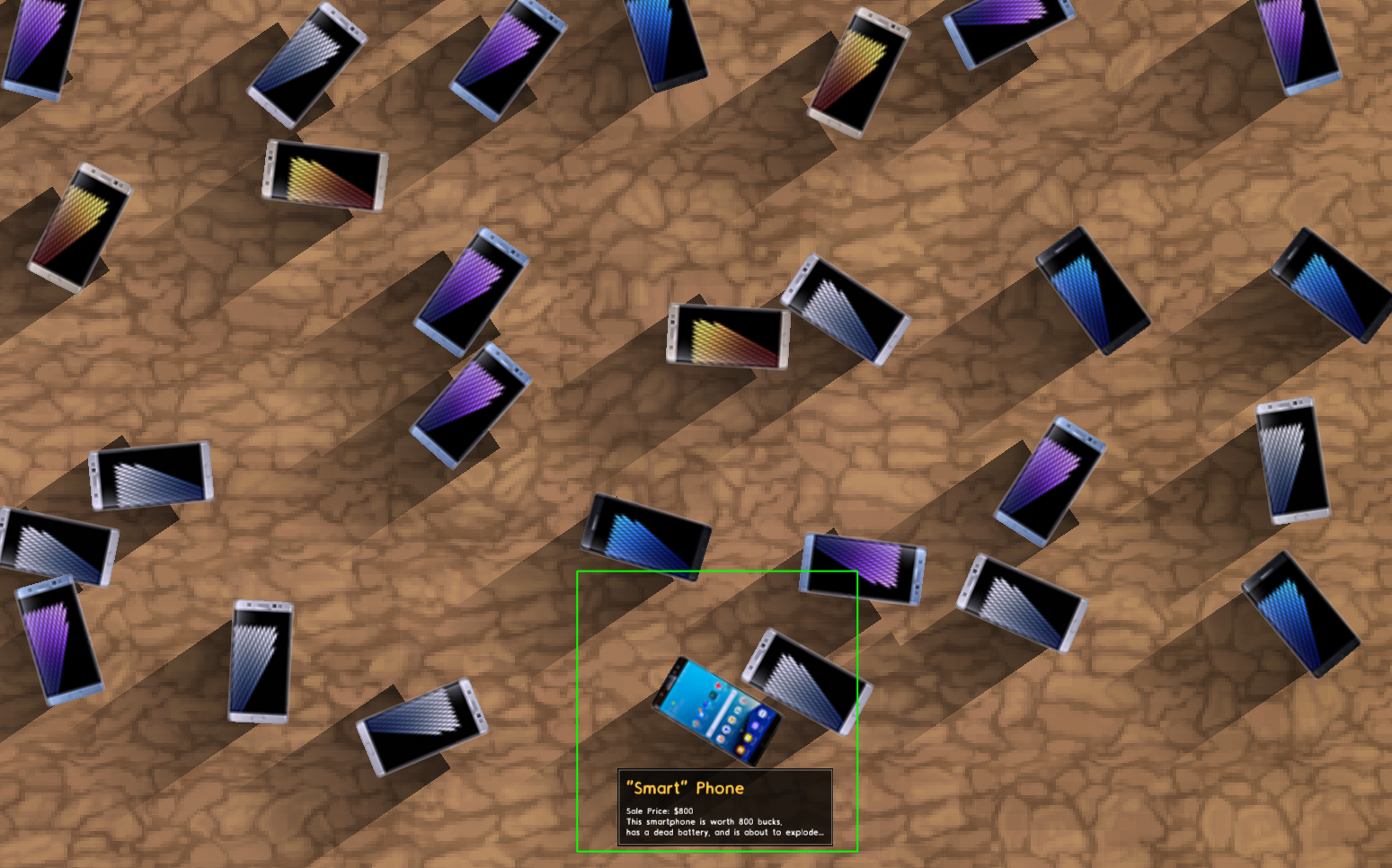 Bureaucracy: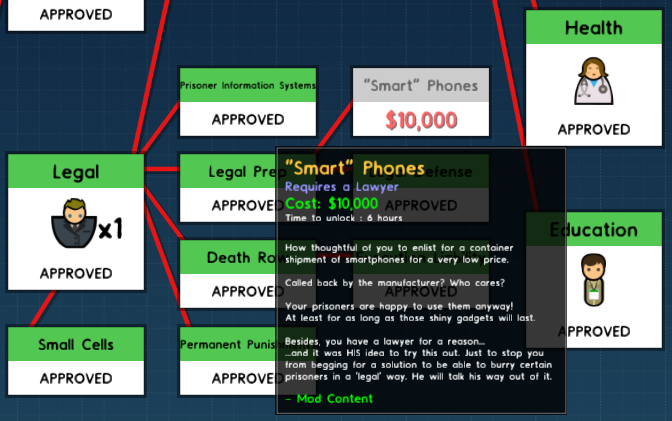 Out of 600 phones, 8 turn out to be faulty: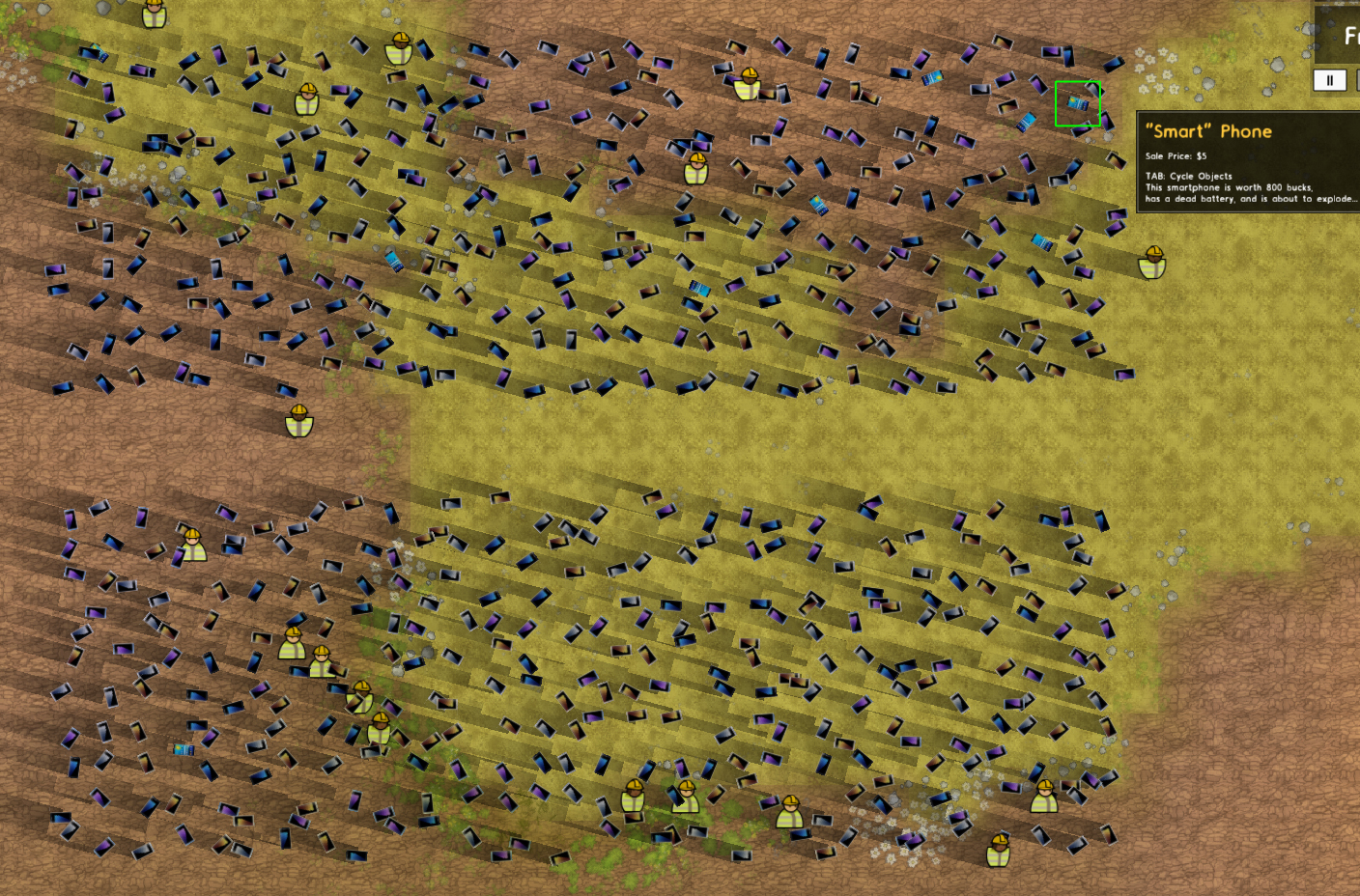 Download on Steam:
https://steamcommunity.com/sharedfiles/ ... =775795581