1970s Cold War Leaders Mod
Posted: Wed Nov 05, 2008 2:48 am
I'm working on a Cold War Mod.
Update Edit!
I was going to make units for both the ruskies and the yankees,
but I cant do that, so I'm going for a 60s - 70s "style" untis.
These were my old units, but since evryonehas same units and colors, i gotta start from scratch..
here they are anyway.


The first 2 are my creations, the others are modefied versions from METAL SLUG and the MiG-21SMT Model diagram.
All I got at my disposal is Windows Paint.
Also, I'm new to this whole modding issue, so if there is a cold war mod out there, oh well.
If you want, feel free to draw your own little sprites to add to this Mod.
I'll give you credit ofcourse.
I'm trying to go for a more comical look of Yankees vs Ruskies.
Oh, btw, how can I convert mp3's into OGG files so to use in the Mod?
(answered)
Anyways, I'm working also on a map that has the face of leaders on it... partial credit to trickser for inspiration and info.
Check the posts below for more questions and updates.
Update!
1970s Cold War Leaders map is done...
however I'm having difficulty making the mod.
Also, is it possible to make the heads get smaller as you zoom in?
here it is...
Updated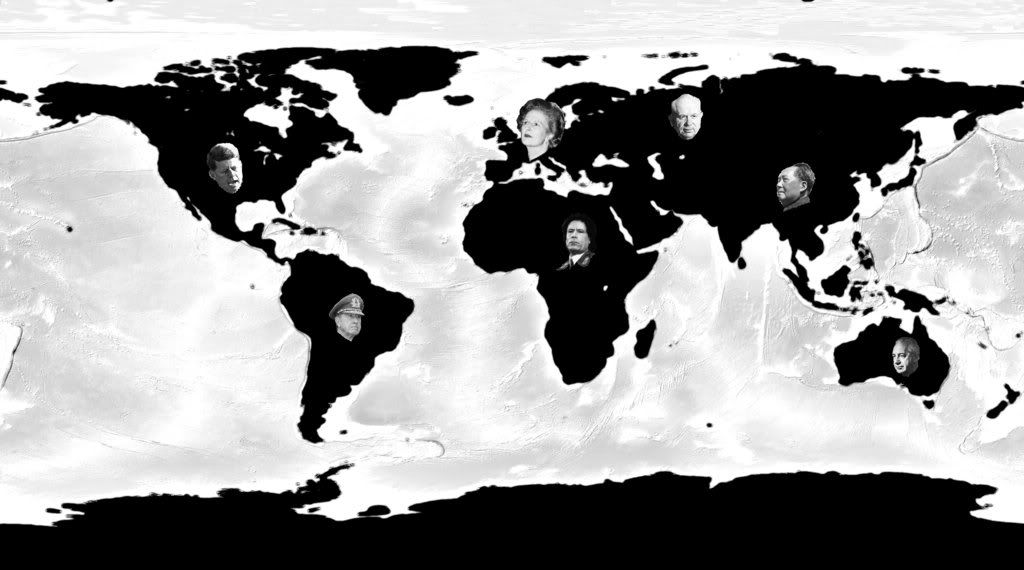 I couldn't open the maps, so i just edited your
(tricksers)
existing mod,
Deep Sea
also, having all heads bigger.. it's here.
I'm getting the feeling I'm doing something wrong...
Also Margaret Thatcher looks weird up close, i had to resize her head in order to fit europe.
I'm worried about city placements covering it up.... not to mention, silos, radars, and bases.
Having limited knowledge on modding, and only Paint, as my image tool... I feel like giving up.
Help would be most apriciated.
ps: Oops! Sorry for the double posts.