Just discussion and sharing
My formation which I have named the Peace n Love since I haven't seen another player do what I do so far...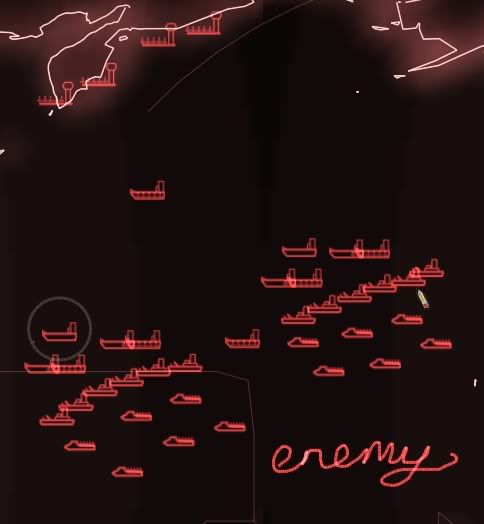 This screenshot doesn't do the formation justice because I tend to move and bend this formation rapidly during battle. For example depending on what's hitting this formation, it will look differently. (for example) If there's a mass of enemy fighters, I might pull my subs aside to minimize collateral.
Advantages:
-Flexibility
-Single carriers are great for transporting fighters from airbases to frontline in long-distance campaigns.
-Because carriers are not mixed in with battleships, if the going gets rough, I get to run away to fight another day >_<
-Able to spread out to either hide or reduce the strength of enemy's naval nuking
-Amazing for defense and anti-scout/bombers
Disadvantages:
-Takes away attention from other things. I found personally that it becomes very very difficult to manage two seperate fleets in this formation. It is not recommended for 6 player unless you have extreme love for detail like me.
-
Exponentially
less effective in tight quarters. Not recommended for Arctic Sea, or cluttered Atlantic battles.
-Difficult to manage over long distances
I like to see other people's tactics too
Especially people who use mixed fleets (like Feud) and use them effectively. This concept has always escaped me