In honor of the computer system that consumed so many of our hours of leisure time during the 1980's, I am very proud to announce my newest creations: the Retro64 theme and Commodore64 gateway! Here are some screenshots:
#1 - The title screen...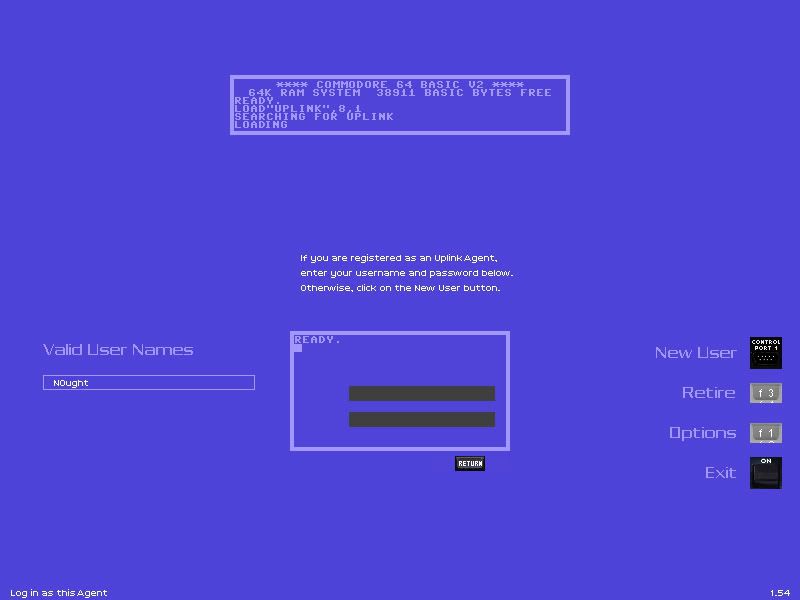 #2 - A little bit of record-hacking...
#3 - And here is the Commodore64 gateway in all its glory...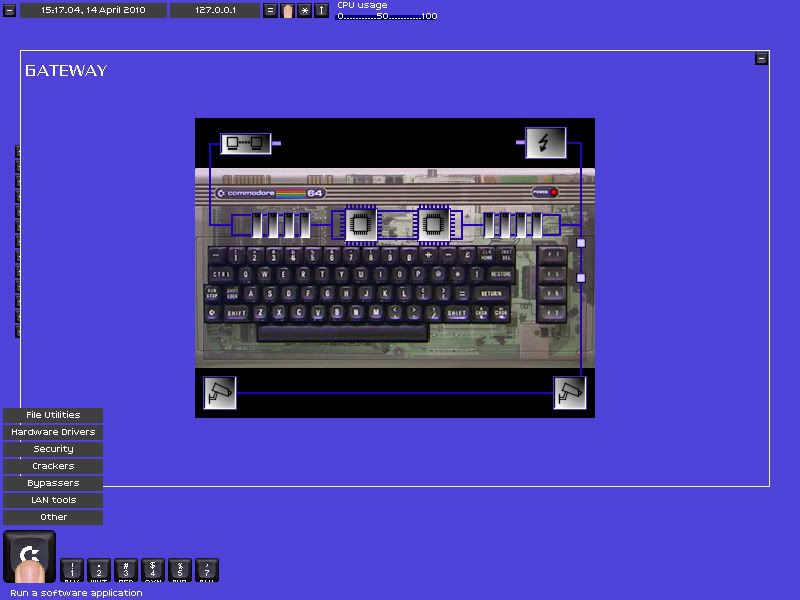 Introversion call themselves "the last of the bedroom programmers", and so I felt it was only fair to pay homage to the king of the bedroom computers - without which, Uplink and other games like it, would surely not exist. I even included screenshots from the Commodore 64 game "Hacker" as the loading screen images.
So, for a bit of nostalgia, give this new theme and gateway a try, and let me know what you think!
Retro64 Theme:
http://www.orlafan.com/celticmeav/N0ught/Retro64.zip
Commodore64 Gateway:
http://www.orlafan.com/celticmeav/N0ugh ... dore64.zip
Changes:
14/1/2007... I found a small problem with the background on the award graphics - it has been fixed. Please download again.