Hello,
This my own opinion but I think there is a gameplay 'ruiner' bug.
If you don't built any cells, holding cells, dormitory all the prisonner will be maintain hancuff. They won't be able to do anything, eat, shower, fight… And when they will be starve to death, they will just die without any penality for you. (but still bring a lot of money)
You can try on this prison :
http://steamcommunity.com/sharedfiles/filedetails/?id=848016985
Remove all the medic staff, all the prisoners will die but you will see no penalty on the report.
On theses screenshots you can see on the left that I have 407 dead bodies but on the right 44.2 days without incident
link steam :
here
and
here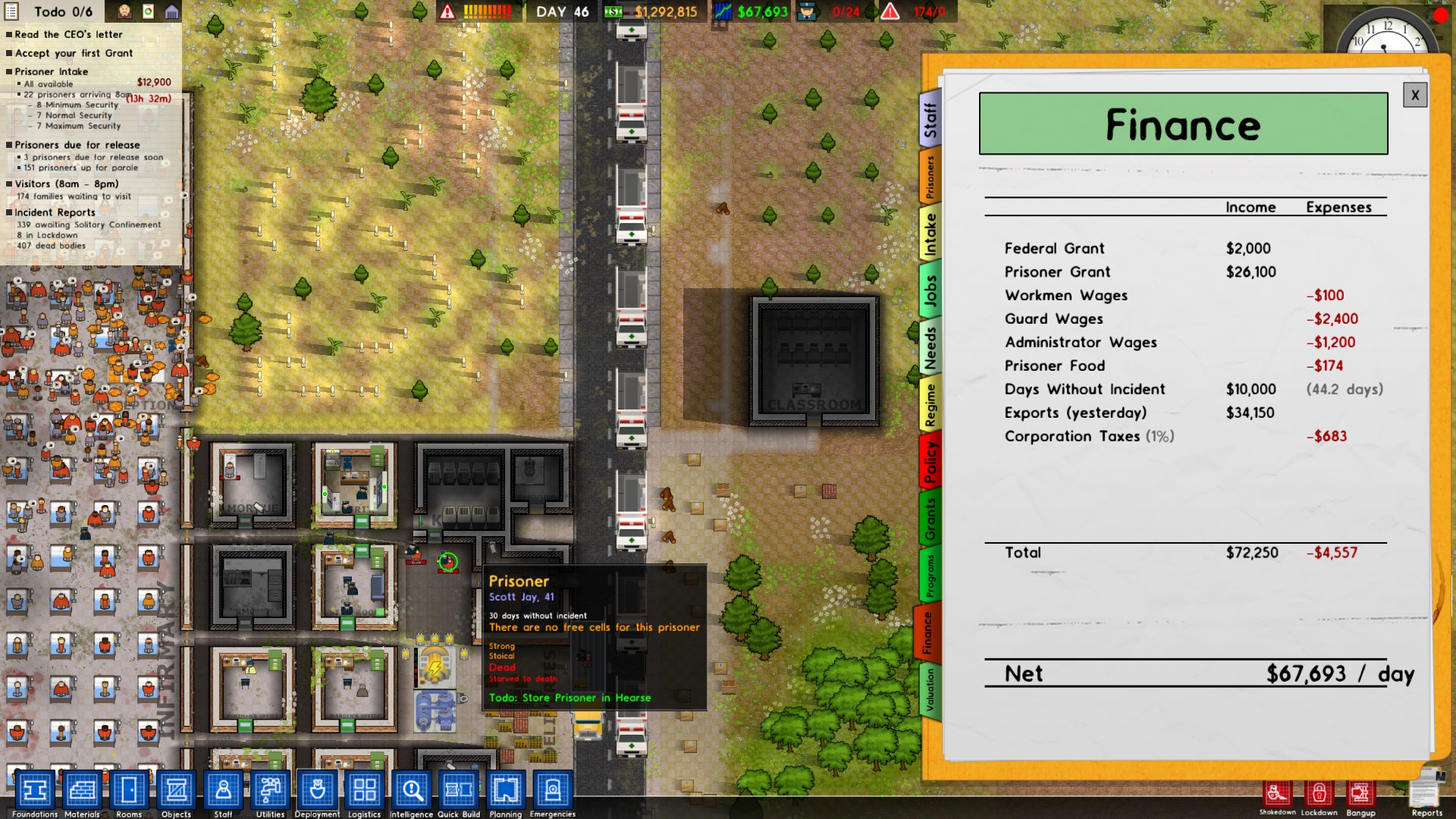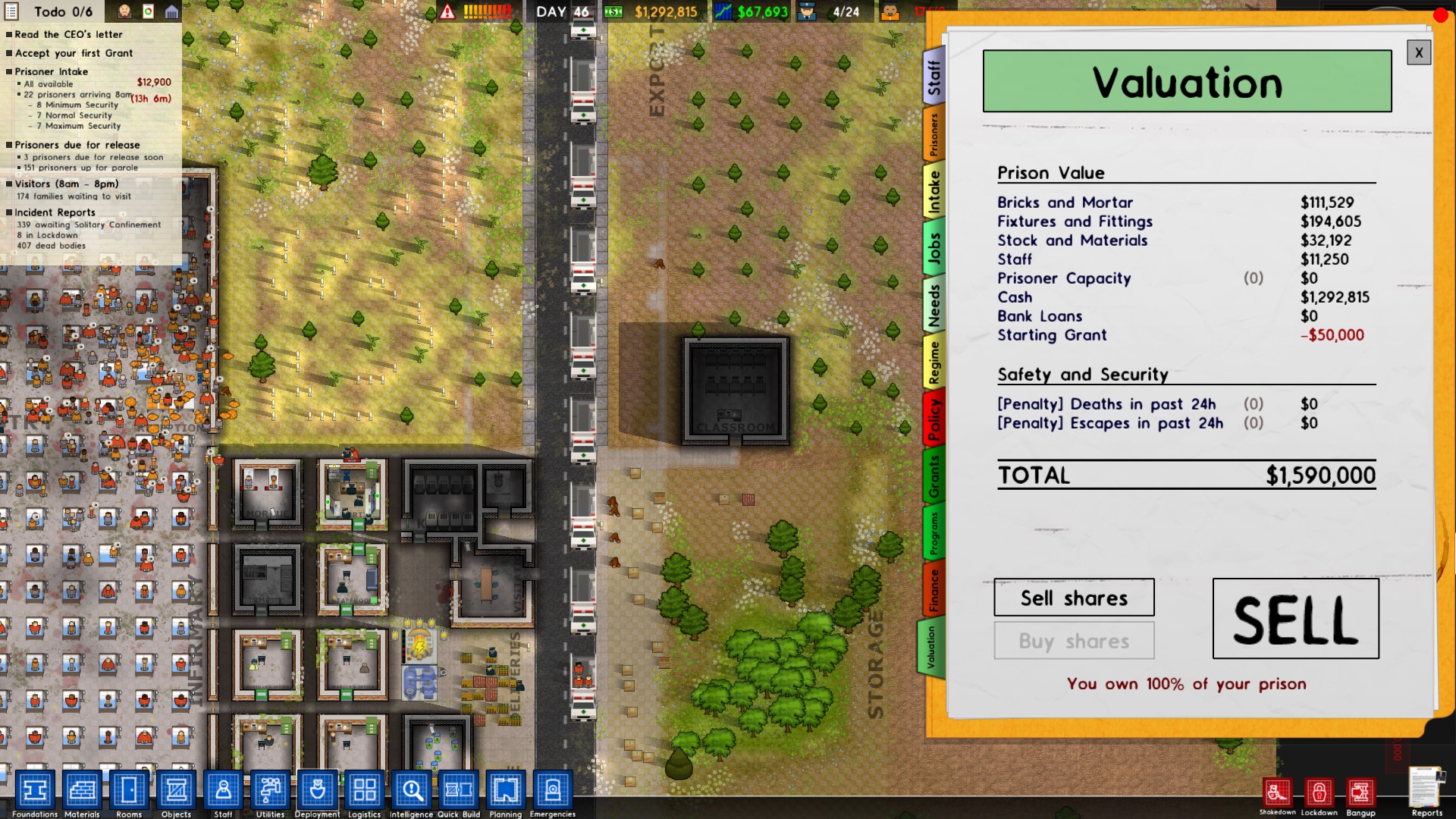 Hope we can have some update on it.