Hello,
I am sure everyone that's paying attention to his inmates had to sometimes deal with exceptionally strong and violent prisoners. The worst of the worst.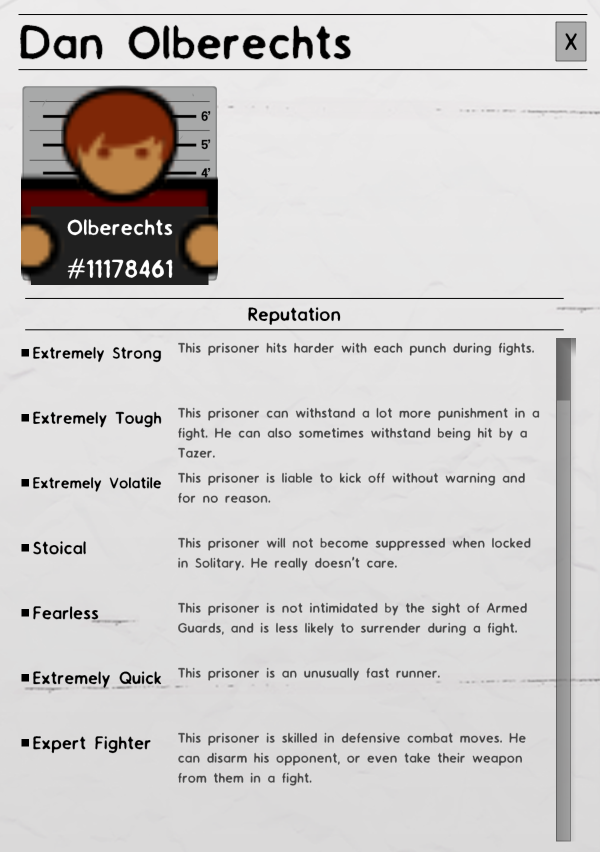 Some of the stuff he did includes disarming armed guard immediately and shooting him and 3 other guards before he was taken down, only because I hired two other armed guards and put them into free fire. He obviously survived bullet wound and continues to cause chaos in my prison.
Who is your biggest "troublemaker"?