Moderator: NBJeff
level0

Posts: 1
Joined: Thu Jan 22, 2015 2:36 pm
How many times can I expand my prison bounds ?
Thanks !
In principle, you can expand your prison indefinitely. In practice, if you make your prison too large, it won't run (the path-finding overhead becomes quite bad on very large maps).

xander
If you expand to more than twice the size of a large map in the current version, the game will probably crash.
Happened to me a few times after testing how much expansion I can currently support. I have a pretty powerful computer.
Twice the size you say?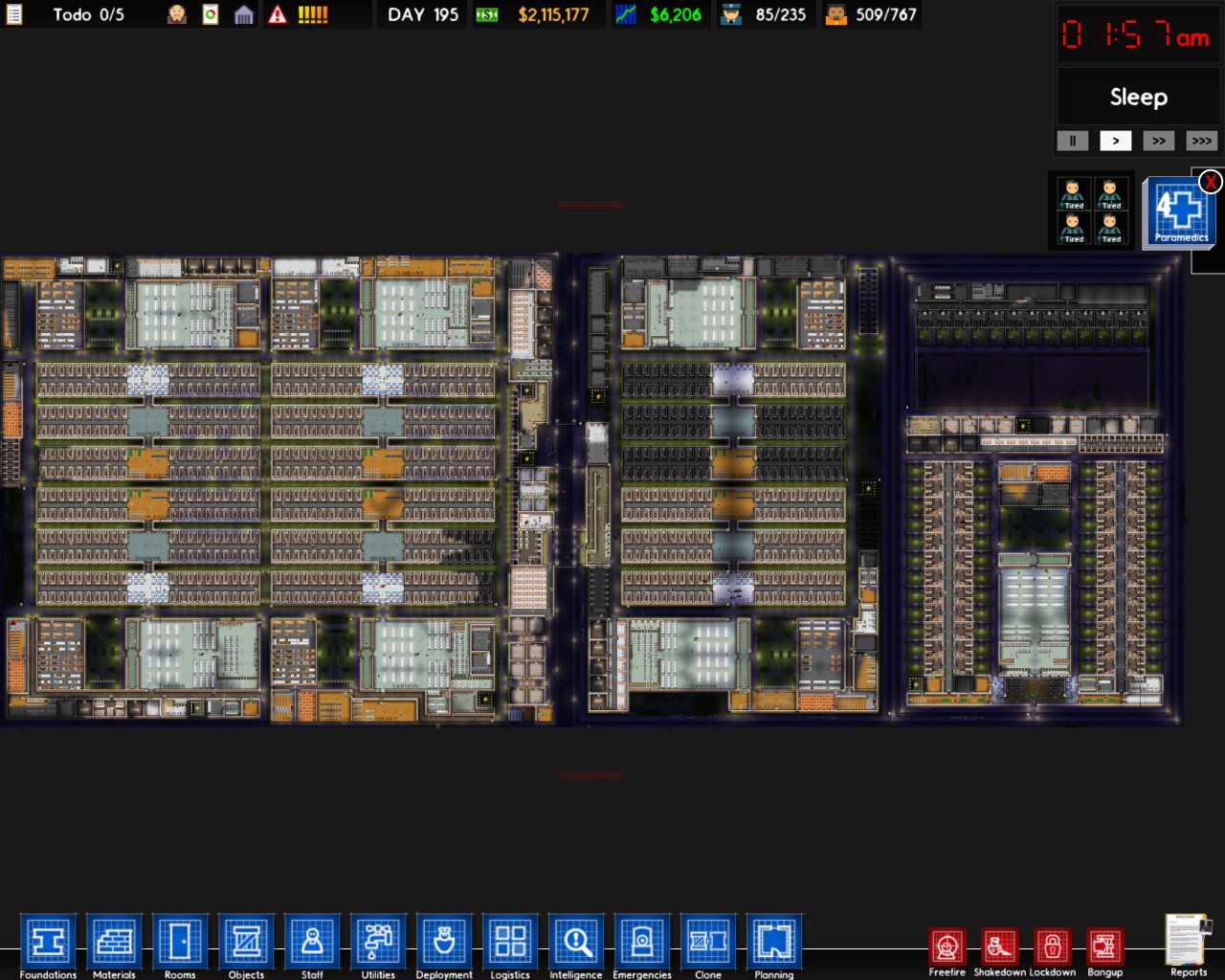 Its a little choppy but it still runs fine.
Maybe it was 3 then as it was much larger than that map(I've built ones myself that are that size).
To be fair to the game, I was constantly buying more areas so was really testing it's limits. It was massive! workers looked like ants..lol...
---
Who is online
Users browsing this forum: No registered users and 3 guests