Hello! I made a little tool for messing with PA's save files.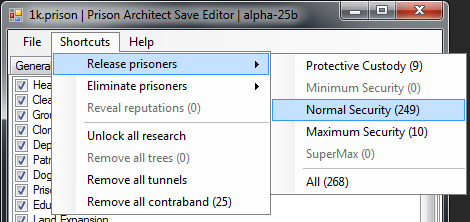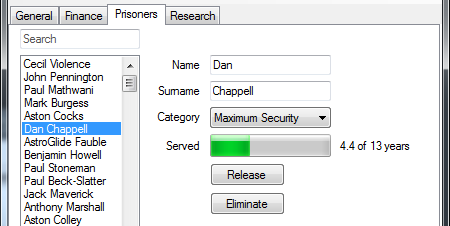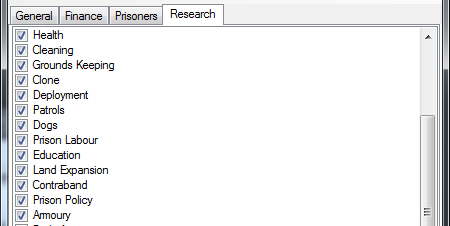 It's not particularly pretty or feature-rich yet, but it gets the job done. It's definitely compatible with Prison Architect alpha 23/24/25 -- I have not tested with other versions yet. If you run into problems, please let me know. I also welcome suggestions for more features/shortcuts to add.
Don't overwrite any existing savegames unless you are feeling brave -- use "Save As..." option to create new ones instead.
Download:

PASaveEditor_r32.zip [29.5 KiB]
Updated 9 October 2014. Requires
Microsoft .NET Framework 4.0+
(if you use Windows 7+, you probably already have it)
The tool is free/open-source software. You can check out the source code at GitHub:
https://github.com/fragmer/PASaveEditor