I had to use an obnoxious title. My 3d Spacemouse from Introversion is finally here. It's ever better than I thought it would be. The thing feels great, and it definatly beats using WASD.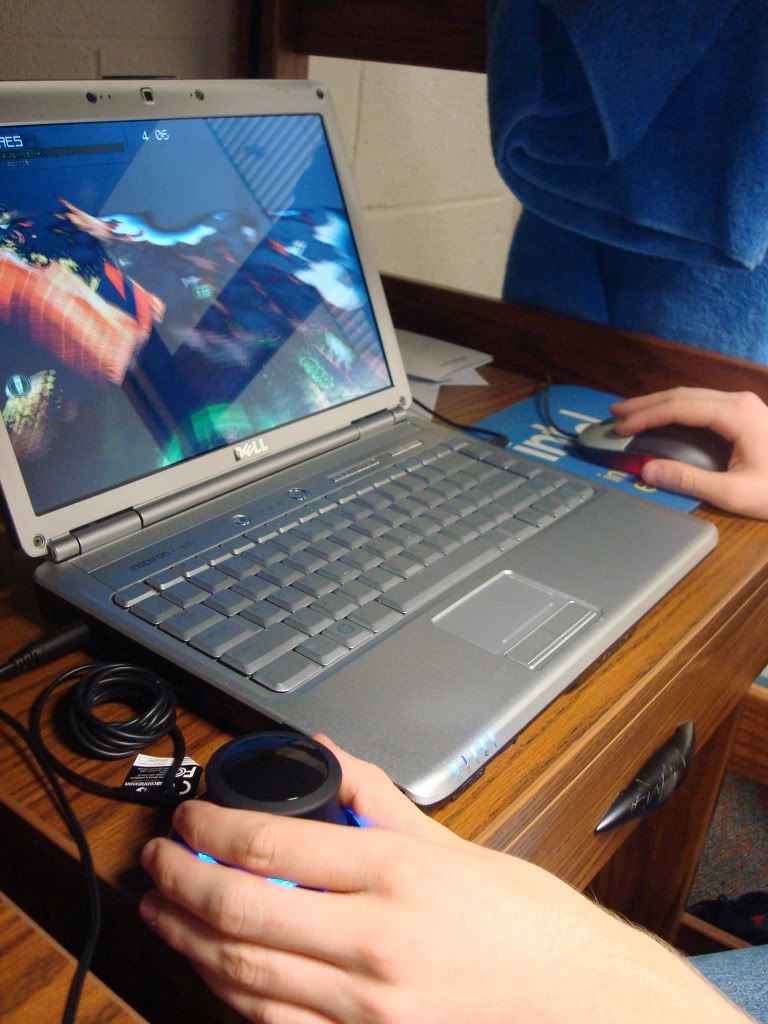 Just tilt your head to the right. Blame my roommate for shooting sideways.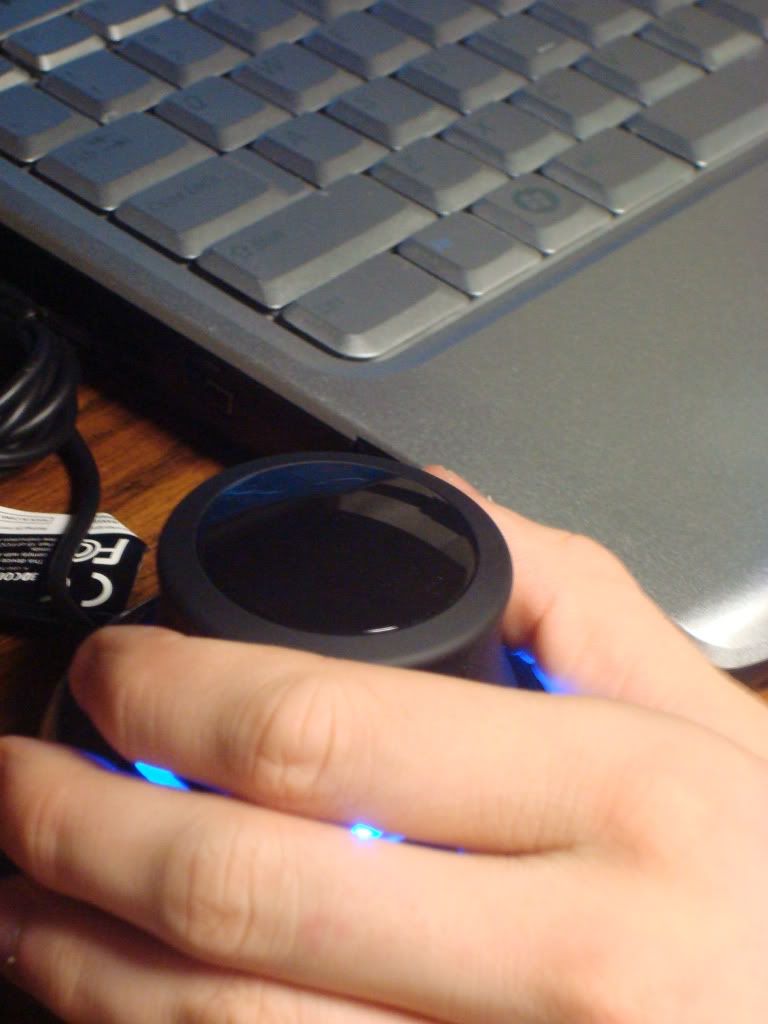 The mouse has a very slick design, and is very easy to manuever with.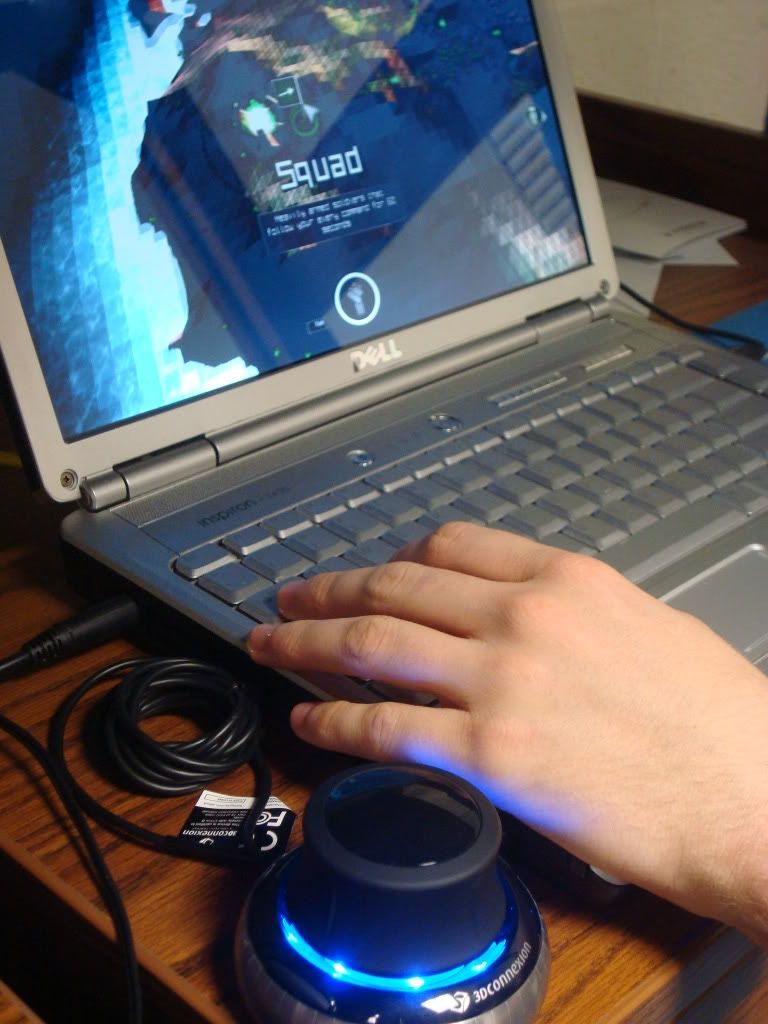 You can't really see it, but there are two buttons on the side of the mouse. They should definatly be used for the TAB buttons and the space bar for deselcting. Right now, they don't do anything, but I'm sure this is an easy patch for Introversion. Heck, I could probably figure out how to do it myself.
In short, I'm glad Introversion decided to support such a great piece of hardware. Thanks Introversion! I'm never going back to keyboard Multiwinia.
Oh yeah, and the Squads are just as easy to use as well. That was the one thing I was worried about, but it works fine. It's easy to position your view just the way you want it.