Moderator: Defcon moderators
level5

Posts: 10803
Joined: Thu Dec 07, 2006 9:46 pm
Location: The Multiverse
I'm here, just haven't played in a while. I look at the forum nearly every day though.
Smoke me a kipper, I'll be back for breakfast...
Hard to say...depends!!

Surely (MOR)adona, Ace, Mike, Nighty (and Sen!!) can claim..but I love Edward..noone can cook and kill and make sons and resist to the cold..and all that super fastly with closed eyes...just that fuckin genius Edward I love you the most beautiful 1vs1 player ever...
level3

Posts: 397
Joined: Sun Aug 08, 2010 2:53 am
Location: Yoshis Island
Ah Edward!

I first met him (spectating with Zorotama) in a 1 vs 1 game (Edward was Europe and Endless was North America). My thoughts:


My first thoughts:

"Noob!"

My later thoughts:

"This match is game, set, and match. Endless is beating you."

My later-later thoughts:

"WHAT!? How did Edward kill off about 90% of his fleet!?"

After that mind thought:

"OK! What are his tactics?"

My end-game thoughts:

"OK...wow. What an elite! He's good. But I'm going to beat him!"
Edward is beyond the style, beyond sexy. Edward is porno zen..
Zorotama wrote:Edward is beyond the style, beyond sexy. Edward is porno zen..
I love me some Edward minimalism.
Also, I always thought Sfericz was one of the best at driving his boats. Lots of people seem to be able to dodge naval nukes now, but he was an early slippery bastard.
level4

Posts: 926
Joined: Mon Sep 17, 2007 2:30 pm
Location: Santiago
I think you forgot someone!
level3

Posts: 321
Joined: Tue Dec 11, 2012 1:07 pm
Location: North Korea
Contact: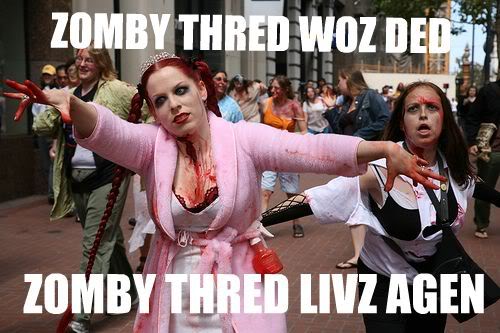 suffering from "tosstalgia" cobra?
tosstalgia
bashing the bishop whilst remeniscing about former partner
I was thinking about Maurine last night and getting all tosstalgic in the lav.
Dantesinferno wrote:http://www.kzrider.com/media/kunena/attachments/9962/zombie-thread_2012-09-12.jpg
I like this one:
xander
level2


Posts: 115
Joined: Fri Dec 11, 2015 2:20 pm
MachK wrote:Toast was very good.
I think Sicilian Hound was the best player EVER:
1. great, I mean great tactical player;
2. never, never distracted while logging in as admin (the goddamn time);
3. never, never distracted due to the excessive use of weed and cocaine;
4. always had a Trumpplug up his tight ass (he behaved like he had a Trumpplug without the grease up his ass);
5. never banned users for using the word fag, gay, homosexual, buttrider, butthurt, noooooooooooooobbbbbb
In conclusion, a fair, very balanced and intelligent player.
Votes for Sicilian can be cast from this moment one ....
---
Who is online
Users browsing this forum: No registered users and 1 guest