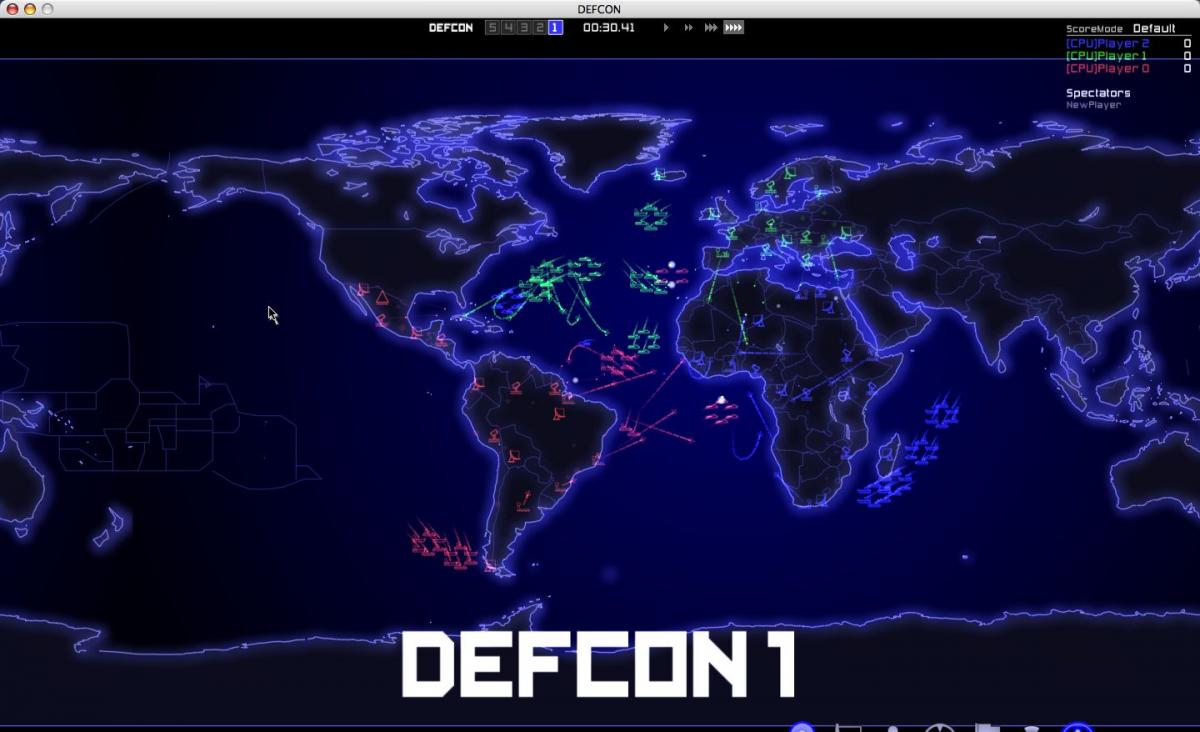 So 10 weeks have passed since I returned at Christmas, not sure if I will be hanging around plus the life on the forum has ground to a halt for the last 10 days. MOR refuses to even play one game of a 1v1 Randomised instead preferring to use his old ghosting tricks then we have bullying scandals, MOD drama and pretty standard use of vulgar language with the nice community feel that was present all seems to have vanished. Then I read all about this strange Group 6 and AKE servers scandal involving some conspiracy theorist American that likes to own the Defcon world behind the scenes with delusions of grandeur and it all seems pretty dark and twisted. Kind of agree with Jelco in the Lounge about the special little place that the Defcon forum has become for all the wrong reasons.
Having said that, the Defcon forums suffer from a reputation problem. With all due respect to the therein active community members, it is really a separate part of the forums and one that I have always been very clear about not setting foot in as a moderator because I don't feel the slightest bit motivated to dig through some of the bullshit that happens over there (admittedly I'm not being overly objective here, but to be fair what you are reporting here is precisely the kind of stuff that many feel could only happen in the Defcon forums). I mostly felt comfortable stating this disposition because there were some other moderators around at that time who happened to be active Defcon players and so were visting the Defcon forums regularly anyway. Over the years they (like me) gradually phased out their activity over here so there was a need for new moderators, and the combination of the forums reputation and the fact that it is a very active community on its own, preference has in recent years gone to forum-specific moderators picked from those same forums rather than (like bert and I are) general moderators.

The fact that I have rarely set foot in the Defcon forums post-beta also means I have difficulty assessing the situation and judging who or what is behaving unfair. Since the Defcon forums are really regarded as a quite separate part of the forums, with their own active core that has very little overlap with the rest of the forums (indeed, Defcon's target audience has very little overlap with IV's traditional target audiences), I would not be surprised if it needs a bit of a departure from the traditional laissez-faire mentality that we use in the other parts of the forums. The Defcon crowd simply has more problems with pouting abusive teenagers than e.g. Uplink and Multiwinia, and it has a slight tendency to take the self-ruling part to the more negative side of anarchy. Even then, though, user bans should still be considered a last resort, only ever used when well-founded and most of all discussed with other moderators before execution (and if a user is a repeat offender, every single ban should be proposed anew for discussion within the moderator team). Such a mentality would prevent situations such as this where a moderator is being accused of partiality: either the ban is not executed because no moderators agree, in which case the community is left to its own devices to handle the situation, or the ban is executed but there is a clear signal that multiple moderators agree so there is no reason to assume there were 'unprofessional' reasons.

Not many good reasons to hang around it seems! Might as well watch House of Cards...this one needs it's foundations altered fundamentally!
Plus you are all still only playing 1v1 and 2v2.
Might play a few this week as have time off, let's see if MOR actually shows up as well!